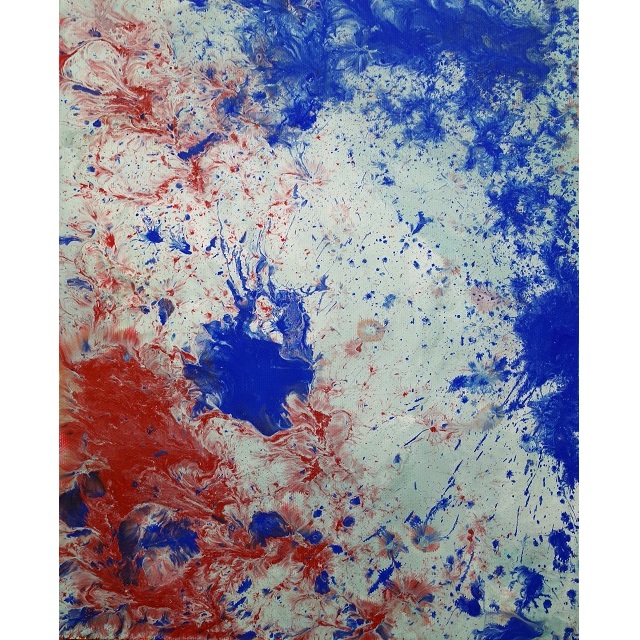 内野隆文
「太極図」

2018年
キャンバスにアクリル
作品サイズ : 27.3×22cm(3F)
額 : 無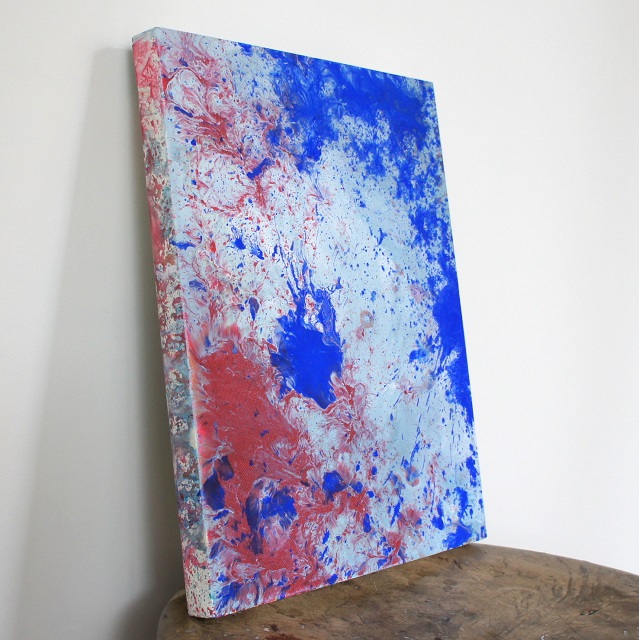 太極図は森羅万象が陰と陽のバランスの上に成り立っていることを示す図形である。
作品中の赤と青は対立し、共存し、
まるで太極図の陰と陽のように異なる2つの力が渦巻き、
世界の全てを形作っている。
This artwork looks like a Taijitu (is a symbol if Chinese philosophy representing Taiji).
This symbol represents both its monist (wuji) and its dualist (yin and yang) aspects.
Color of red and blue are conflicting and coexisting at the same time just like Taijitu, two different powers are moving with the shape of the spiral to create the world.